ITunes is a good example of a content provider that is under strict copyright restriction. As we all know iTunes is Software introduced in 2001. It was created and provided by Apple and is widely used to organise different types of media on various types of Apple products such as the Apple Mac models, iPods, iPhones, iPads and can also be used on Windows devices as well. ITunes allows its users to acquire, music, podcast, TV shows, movies and books wirelessly online, provided they pay for it and don't tamper with the copyright restrictions.
ITunes is mainly known for its distribution of music. However, the music industry can be affected by both tighter and fewer restrictions on its Creative Commons licence. On one hand tighter copyright restrictions allows the artist to protect their work so that others don't become successful off another's ideas. However, fewer restrictions allows others to keep an artist's work alive and popular for further generations of audiences.
The Rolling Stones – The Last time vs The Verve – Bittersweet symphony is a classic example of an argued plagiarism case over music. The Verve bought the rights to sample the orchestral version of The Last time. However, the Rolling Stones manager believed the Verve sampled too much to the original song. The royalties were meant to be split evenly between the two groups but the songs massive success made The Rolling Stones demand 100 percent of the royalties and the right The Verve's lyrics.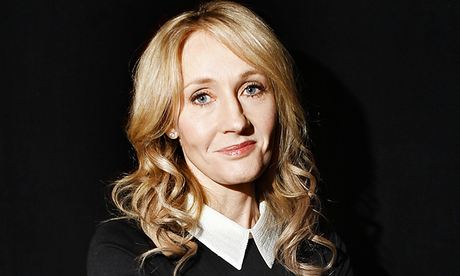 ITunes also provides a variety of popular media content for books. J.K. Rowling's Harry Potter series is a strong form of media convergence as iTunes allows the user to buy the franchises books, audiobooks, movies, soundtracks, albums, Apps and Podcasts. Of course J.K. Rowling has the copyright licence for Harry Potter in place and media markets such as iTunes must respect its distribution. However, I don't believe The Harry Potter series can now particularly affect J.K. Rowling negatively. The series is already a successful franchise globally and J.K. Rowling is well known for creating its concept. Therefore, fewer restrictions on its Copyright allows fans to write their own fan-fiction, keeping the series known for future generations, keeping it successful and continue to generate profit.
However, Authors of less well known books series such as Michael Grant's – The Gone Series and Derek Landy's – Skulduggery Pleasant series (both amazing stories by the way) may prefer stricter Copyright control as their stories are less popular and less successful compared to J.K. Rowling. These Authors may prefer stricter Copyright control on their content so that others can't create work based to their ideas.
http://www.mmo-champion.com/threads/1315842-Books-Under-the-Dome-vs-Gone-Series
http://www.telegraph.co.uk/news/celebritynews/2707165/JK-Rowling-wins-copyright-battle-over-Harry-Potter-lexicon.html
http://www.mtv.com/news/511079/the-verve-sued-again-over-bitter-sweet-symphony/